What a Recruitment company need be to be chosen as partner...
Uppgifter

Träffar: 3161
PRIME Recruitment Blog
What a Recruitment company need be to be chosen as partner...
Hello all,
I am writing this for the Baltic states - but it may well apply further - but it is here I see a larger need to get it right. Let's just establish that most people do NOT get placed via a Recruitment company, historically roughly a mere 15 % do.
The Baltic states are small and people here getting fewer. The weapon of recruitment has just been dug out, multi-media is still in its infancy, maintenance and motivating people, dialogue is often not here. Linkedin is still the unknown to people here - largely due to the language barrier but also because the whole idea of paying for help is challenged and the work of the Recruiter, difficult to evaluate, at best so people go to low-level agencies and frankly get what they pay for if not worse.
To help some along here are my six (6) criteria for selecting a representative of cast the first net to 'catch suitable fish - candidates for my corporation. Let's pretend I am not a Recruiter in that sense 'that I have a larger and more often returning recruitment need and am a company of size locally. But still, in the sense that I have done this before I am nailing these principles down - my comments are not necessarily in the right order, but reflect what I see....
1/ Ability to attract & deliver, invite to get the job done and frankly educate me as a customer. Sharing insights and avoids - warn me as a buyer! Keep bad people out - define BAD to international clients - think out-of-box!
2/ Ability to interview and draw the right information from people, share the uncertainties and also tell why certain people are avoided, as well as no recruitment occuring with someone's friend unless the Client is told this is and why. Coach the candidate! Be generous!
3/ Years in the market - staff turn-over, their ability to interview in several languages. Maintaining the same company so experience base remains. HONESTY from tax fraud, pirate IT programs, corruption and poor reputation - as in among other having stolen the database from someone else. Your standing.
4/ Level of internationalism - namely staff fluent in English apart from knowledge of the local languages. Fluency means not translating as they speak it but letting it flow... Preferably staff should have been abroad 3-4 years at least to have gained insights so they can assist their foreign client. And understand THEIR environment.
Also staff should be 35-45 to be able to contribute and have worked the same capacity a few years. Recruitment is not a career - it's a vocation! One online company I have spoken to have changed their key account mgr three times in the year and the English is dropping... and no one allowed to take decisions independantly...
5/ Testing people and fact-finding about the Client, the market, the tasks expected to be performed by the individual and understood what the person may not be able to. Their reputation? Go into detail about the job description - e.g., how is the sales person going to build the sales, how is performance measured, how will the bonuses be distributed? What support and training or systems are put in place?
6/ Abilito say 'no' to working with certain Clients for ethical reasons, bad staff management, paying YOU poorly, no show at candidate presentations, lack of vision and frankly why they ask for things they don't need or are willing to pay for...or just because they cannot manage the situation at all...despite the MBA's..
The worst client in the Latvian & Baltic market is the one who calls up via a Secretary (they try hard and I feel sorry for them having to do this without support or training) but it illustrates well were it all starts. Their is no decision-taker, no personal involvement and no job description and he/she will not meet FIRST. Just asking HOW MUCH? This is a very bad sign already. That Manager does not understand our job nor respect the company he she represents, nor the people he / she is inviting! That is just a waste of time for all. Many can also not handle writing an answer! As an organisation, make sure you know 'why you buy', 'what you buy, and 'how ready your organisation is for Quality'. -Otherwise you're in for a hard landing!
Ánd it costs to repeat the show...
I as a recruiter realize I am irritating some people now but I dislike bad work and money waste as well as good people coming to harm. And YOUR money being wasted on bad performance! Just as well as top recruiters need be better paid - after all it is the delivery of the person you're employing that is key - there are plenty who are just average! Let's face it they cannot recruit you good people if you fail in retaining them and building them...
My suggestion is let's create more harmony in the local work places and build forward for sustained development and keeping our people here ...not in the U.K., or Ireland...but HERE! -They don't feel respected and all I meet are quite qualified... it hurts to meet good people and see them maltreated. We all make mistakes, let's now get rid of a few of them!
PRIME Recruitment has operated since 1999, trailing back to 1997 and 1994/95.
The Manager has previously worked in Recruitment in Stockholm in IT & Finance and has a tremendous record on matching people. In doing so with his listening and very capable clients, we get it right and aim to make people stay, motivated and performing beyond!!! They do. If this interests you let's connect and see how we can start to build your organisation forward and change the trend of seeing competent people leave. Latvia has good people - let's work on getting them at pole position!
www.prime.lv WELCOME to PRIME Recruitment and Henrik Mjoman, now 21+ years in Latvia.
Press LIKE, SHARE or Comment! Thank you staying with me so far!
RECRUITMENT: 'We get what we pay for' Or rather' we get what we deserve'
Uppgifter

Träffar: 3078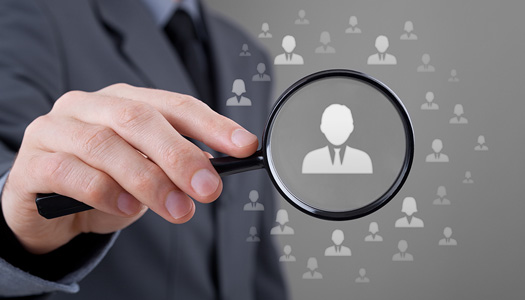 PRIME Recruitment Blog
RECRUITMENT: 'We get what we pay for' Or rather' we get what we deserve'
The other day I heard a little story about how a person was summoned to a meeting with the potential recruiter.
It's been 10+ years since a good Danish consultant friend of mine told me: 'Henrik, you get what you pay for – if you pay peanuts, You get Monkeys'
I remember thinking that comment was much too simple a statement.
Well, I have shifted my view over the past decade and the other day I got water on my mill.
A person I know was called up and spoken to but no real action was taken. Nothing happened, however the following day, over the weekend, there was an email sent over with 4-5 questions,
some of these being child play like adding 2+ X = 5 how much is X?
Considering the level of the respondent, I was surprised he/she decided to respond at all as this is a warning bell already from the outset.
Eventually having completed the qualifier for what would propel him/her to the interview, he/she was summoned to meet the Client. Without any further questions posed or a face-to-face with the Consultant!
-It was half an hour's drive at own cost (not covered by the interviewer/client sadly), arriving to the meeting, there was no client. In fact the client dragged his feet…for a number of hours….
Finally after waiting all this they showed themselves and in the following discussion they reneged on the salary and started offering less and less…
Naturally, the candidate had second thoughts and told them so. Competence costs and has its value, but the Client failed to grasp this, and you start wondering what planet did they come from?
The next day, too 'X' amazement he/she was called up and asked if the he/she had considered taking the job… ?!
I will leave it to all of you to draw your own conclusions of the quality of this process but also what type of Employer's we want…
-especially when well-financed!
Taking N O T E S - a Matter of Survival!
Uppgifter

Träffar: 2791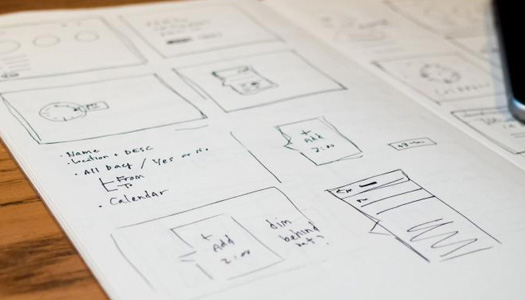 PRIME Recruitment Blog
Taking N O T E S - a Matter of Survival!
I just a moment ago finished reading an article by the great man himself, Richard Branson (Virgin), who so much inspires in all what he does, and whom I sometimes bounce off a thought (his articles) against, just to know I am on track.
This time around I thought I'd share what it taking notes do for me - as I can see so many NOT taking them as if not using a pen and pad is a way of showing 'I re-member all' and don't need such old-fashioned methods! Gladly with new techno-logy at hand, and smart phones, the ability to take photos from a whiteboard looks to open new doors for our memory, not in the least with photos - they do say more than a thousand words!:)..and you can quietly in the comfort of your office peruse these further apart from later identify who was there...if you're a journalist or net-worker, that might come very handy, correct?
Many years ago I attended university and one of our very progressive teachers was the Finance teacher, and as the subject was vague, I think he knew our focus span might suffer and as a result at beginning of his class told us: 'No, need to take notes, I have already made them for you, just to follow - better instead look at what I am doing and listen and ask questions'! -So we did, all 70+ of us and when I came home I remembered and had understood zilch. But it had been interesting! Being at a university where performance is everything things did not stick always when cramming things in in very short time, and it spelt trouble to me. Years, later I noticed that by writing things down I remembered better, I could re-open my thought pattern when coming home (and each of us associate/remember/connect differently) and understand better what had just been said. The same thing we also were told was mind mapping and I even bought a book about some of this by Tony Buzan, about helping the mind to remember - and it was to me REVOLUTIONARY and great fun to read! And if it's fun, we learn as we laugh..it all comes down to uses those five (5) senses you have...the more all 5 are used, the more will stick!
Moving on. When we came to university they set up classes for us to learn how to take notes, just like in interviews, and I re-call, I wondered what was more impor-tant than other things so the course came in handy. As did the concept of speed-reading which done repetitively with a focus on the page helps the eye to follow the sentences and by repetition and speed cover more and remember better, plus I could cover my 80 pages per day which were needed! In today's world things have not changed much, I'd say and as we get older thing may get blurred so notes are even more needed, as it eating properly and exercise and a good sex life, so prepare well!
Examples when I use notes are whenever I go to seminars, when I interview and constantly so, when listening to a lunch speaker (if there is room for your notes and not causing your tie to go into the coffee cup) or at a bar at night, in a dance situation or at night when you're supposed to sleep....
In today's world lunch meetings or in a coffee shop seem to be the order, but for me they are the most unsuitable - mainly for the noise level but also because we sit uncomfortably and try to figure out how to eat, listen, sound intelligent and active and formulate questions PLUS enjoy the meal. It doesn't work well any of it, thus I book my meetings where it does, I may have brought questions and I show 'what I can bring to the table' literally so the Client may see - and thus open for dialogue and more questions. Back 'home' in the office I re-write all - impressions, comments, issues and think them over. If no notes....I would be lost frankly and calling back and offering omitting certain things discussed shows you did not pay attention...which could mean you are out!
Another classic case is when you're out at night. It's usually napkins that serve as the note pad or if I am well-planned those notebooks I gift my clients, safely kept in my jacket breast pocket. Anyway, say what you like but when we have alcohol it releases something, thus your bloodstream to your brain flows (at least at first until too many....!) and one idea after the other pops up - but a lot comes down to the music which may remind us of something or the person you're with...they inspire:) So choose your company (and wine)! I put down bits and pieces, key words, situations and strings to think further and carefully pocket them.
-At night with all that stuff you've taken in during a busy day, our minds wander, certainly mine, for one! It may stop us from catching that sleep train that once lost does not come back and so there you are, in bed all alone with your thoughts. What I do then is just like my dad, go up get a glass of milk which in it has a component that helps sleep. While letting the potion take, I write down all ideas, inventions I am going to develop, people to call, things to write in headlines with more or less details to help me re-connect when I wake up. The off to bed! -Maybe open the window too!
Now if this wasn't helpful enough to you, how many of you can actually say that when you are out and bump into that smashing lady or distinguishingly looking man, you off the bat, remember her / his phone number just like that? Exactly, we must write it down! And it may by then well be on our arm, in our palm (¬pad:) and try not to was it off at the next visit to the boys' room! Like Branson said he has found that 99% of the people he encounters do not take notes, those who do are more often women and that his best business ideas have come when there was a shortage of paper for notes, ending up with him writing all over the place and doubling it over, just to make sure! -Well, Richard Branson, you certainly set my mind working! And note pad glowing...:)
-Was this helpful?
Please feel free to press LIKE, Comment and SHARE!!
PRIME Recruitment has operated since 1997 and trails back already to 1995 in Riga Latvia focusing on foreign clients and gifted local ones who want to see po-sitive change in their work places. Building on that for matched recruitment we aim to get it right from the outset so talented people join, find inspiration, perform and stay on sharing their wealth further. We apply our great network of clients and aim to deliver further value for money invested over years to come. Recruitment is a long term commitment and just as in the song by Eagles, you check in at 'Hotel California', but you don't check out! www.prime.lv -Talk to Henrik Mjoman, partner for what's on your mind!
Networker's 'SIX' to Results Progressed...
Uppgifter

Träffar: 3123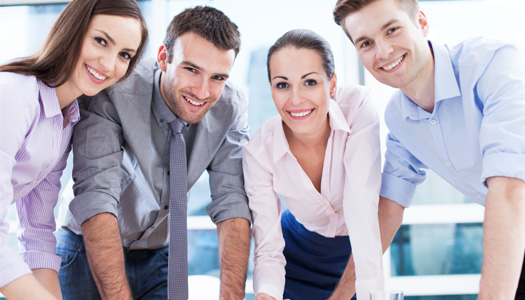 PRIME Recruitment Blog
Networker's 'SIX' to Results Progressed....
Choose the topic - the best one may be which attracts others but not you...
So do something different, be flexible. Take in!
Dress for the occasion - fit in and maybe fit out - we can't accommodate all
Be in good time - coming late may destroy your best effort, better come early and feel the setting...
Work the room and plan it - check the time you have available, break-time and who is there. Sitting down where you know everyone may not be the wisest, but remember to rekindle the contacts you have. Sometimes you may have to spend more time than planned, evenso!
Know why and what you can offer - Listen - move on - maybe someone there can assist your choice? Focus and don't 'hide with friends' until you're done.
Book there & follow -up - Write an email that same day or not later than the next.
At the end of the day -the best way to present oneself is exactly to hold a speech on your topic of choice. People see and hear and make their own assumptions, perceptions and remember things that interest them. To stay in their minds you need promote on a monthly basis - the same things or modified - but change something and present from a new angle, a new emphasis, maybe? Exemplify - that is best remembered.
SHARE, Like & COMMENT - whatever makes best sense to you!
-Best is if you can tell the rest of us something that we may learn from! Remember, something emotional is easiest remembered...

PRIME Recruitment has via its international networking events, The LiST in Latvia during 8 years, created a lot of opportunity to put you and your product forward, as well as meet others more and less communicative. And place job seekers via individual coaching. The aim was always to secure new business and take care of old - and not lose opportunities. In the recruitment business from 1997 specializing in Matched Recruitment we aim to get it right with you the first time.
www.prime.lv Den här e-postadressen skyddas mot spambots. Du måste tillåta JavaScript för att se den. attention Henrik for direct contact.
We also run a language institute on Swedish and other languages and provide translations. www.svesvalodukursi.lv WELCOME to a PRIME world!
Job seekers Baltics - what six (6) issues you need IMPROVE in the Job Application ! Think ahead!
Uppgifter

Träffar: 2024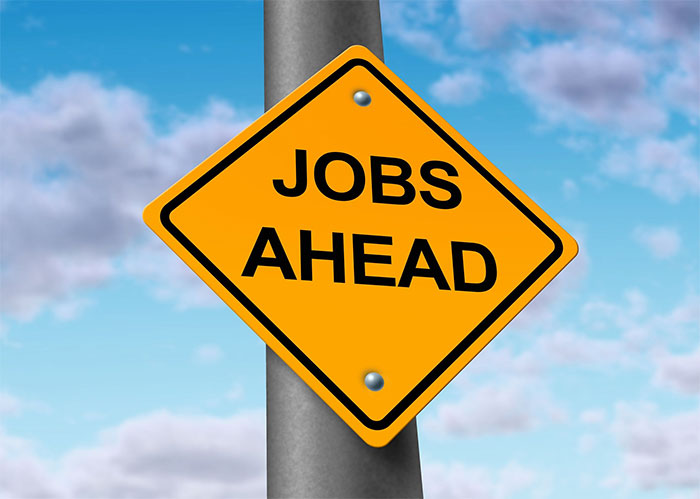 PRIME Recruitment Blog
Job seekers Baltics - what six (6) issues you need IMPROVE in the Job Application ! Think ahead!
'Dear All, I am writing this to HELP ....YOU...FORWARD...
-Having recently come out of one process and being able to compare from a hunt for people with the same background to a similar position a year ago there are some observations that are critical. The order below is not important, they are just numbers for structure!:). To be specific, as this affects the category of people and thus the competence - Chief Accountants - Finance managers, not CFO's.
1/ Applications. Too often a click on a button from one leading online distributor of Cv's make you look like everybody else. Think what you can do to undo that! Cv's often tell too little especially those of you whjo are quiet by nature need tell what are the tasks, the amounts, the sizes an dwhere are you in the organisation - are you FIVE in similar capacity sharing tasks or are you the ONE?!:) Tell!
1b/ Think content of what you are sending over.This may OUT you, otherwise!
Match? Or make it match! I don't want a local language application when I ask for an English one. Clients do not know Latvian/Estonian/Lithuanian/Russian - I respect YOUR language, but respect my time and that of my client's. Instead of the time I spend time calling, trying to reach and emailing to fix this, we could be meeting instead...Correct?. If you don't have something ready, then write us in English and tell 'you shortly will send such, meanwhile for the time being here is my LOCAL version' - THAT would be considered well-managed and a person worth speaking to further.... because you think on your feet! Otherwise the word that comes to mind is you don't care to nor have read the advertisement - which means you're lazy...
2/ READ what we ask for in the advertisement - adapt your cover letter and SPEAK about your qualities for the job. Personalize, make examples, SELL yourselves, write something that connects...
3/ Your ENGLISH language level is too low to fit in an international environment - learning is constant. I find that many lie, it takes time to find out. Don't let others write your letter if you know you cannot handle 90 minute interviews, present to the client in English and later write reports to your overseas management without Google. Better write, make your mistake but show EFFORT and tell how it is - that will impress me more! I brought in one lady just for showing effort! Tell, that you have used help - that is honest! -When I call up I hear if you answer and how you answer...
Make sure you take courses and upgrade what you have and get the documentation needed to prove it! Make sure your management trains you - ask for it! While learning for the ACCA if you can, English comes together with it. Rigas Business School has an excellent pre-MBA course in English. Take it, if nothing else! Then make sure to mix with people who speak English daily and internationally, seek out that opportunity - take a language course, total immersion in English from Dawn to Dusk for a week during your vacation and learn all you can. Ask your management to support you! We have to start somewhere! Negotiate a deal with them! Read books in English, magazines, see films in English - skip Thailand for vacation, go to the UK and learn. Invest in yourself!
P.s. 'Fluency' means you do not reflect in that language before you speak - it is automatic.
MAKE YOURSELF MORE International. QUICKLY !
3b/ The level of Russian need be maintained and those who seriously wish work and choice need regain this competence - there is a shortage - make that your advantage! Learn at least 2 more foreign languages - Chinese is a VERY GOOD idea already now! Maybe also an Indian language - Hindi, Punjabi. Spanish - one of the fastest growing languages in the world today. Arabic?:) I met my first Chinese-speaking candidate -accountant...
3c/ Scandinavian languages -especially as it looks SWEDISH, Norwegian are increasing their dominance in the area. And yet again - no one is learning Finnish. Is that an opportunity do you think:)... Imagine an application in Scandinavian!!! Impact?
4/ Be wary of where you work. If you work in companies that work with overseas offices for tax evasion, do double-bookkeeping, or 'buy invoices' you will not be attractive. You are part of the problem and clients are afraid and if you cheat with that, you will cheat more. Again. My clients do not accept this, no matter how much I explain and this is a stain on your application. The same goes if your manager has a bad reputation. I know how it is here, but I cannot present you. Same with black salary idea. It should be gone by now!
5/ Many job changes reflect not only Latvia being a young country adapting to a new world, it shows your ability to evaluate companies and frankly to say 'no' to joining. They destroy your Cv's and the only way we can change this is frankly to say that we can't work in such an environment. Don't go to their interviews, or to that Recruitment company who cannot themselves say 'no'. We have got to start building quality for ourselves, and send a message into the market that this is not correct. Stay on a job at least three years especially when you pass 30+ years of age. Time to stabilize!
6/ Try to motivate better why you wish a certain salary, hold your ground stress what you have in your background - size of company, variation, international features, languages, ACCA education, need to keep abreast and learn while on the job, growing family, costs increase for utilities - you need take a stepforward, but rather than stating a figure, you need tell how you arrive at that . Your years in the trade, ability to influence the IRS (V.I.D., in Latvia) , network to ask from - all these SAVE money and time for the company and they should invest further and forward with you to make sure they get the BEST they can for the money there - YOU!
Be different. You can't afford not to. That is the future as the CRM systems take over.. and the most menial tasks will be run by robots so you need STAY ahead! Stay Clever, HONEST & Well-informed! Assist your manager and company to survive and suggest more services you can do!

LIKES, Comments and SHARES are welcome!:)) Thank you!:)
PRIME Recruitment operates in the Baltic and Latvian markets since mid 1990's. The Manager, an international Swedish subject born in the Far East, early came to learn (and forget) Sunda, Indonesian and later learn Swedish, English, French, Spanish, Latvian and courses in Polish and Russian. It opens minds and creates ideas, gives insights - things we need to make our place in the market. Make the market your place! We can assist with SWEDISH training, translations and more www.svesvalodukursi.lv but that is not why I write this - I see what is missing and where opportunities lay... and fewer jobs...in Finance... We must follow with the times!